Nuvola
Dry hydrotherapy method
Innovative float system that leads to complete relaxation of body and mind. The real peculiarity of Nuvola is the feeling of the absence of gravity while immersed in its warm water.
Its mattress, on which various types of massages can be applied, lowers, creating a wonderful feeling of warm water without having the client and therapist come in contact with water. A special underwater lighting system (Chromoluce system), creates a sequence of colors (perceptible and with closed eyes) specially designed to bring about deep relaxation.
With 2 jets for the kidney area, Lymphojet system for foot and toe massage and 8 underwater jets from feet to the popliteal artery, the muscular system relaxes completely, the spine is stretched, the mind clears and the body is left with confidence in the beneficial effects of mud, algae, chocolate or any other active ingredient.
Its simplicity of use and its limited running costs make it an ideal solution for any beauty and wellness area.
Nuvola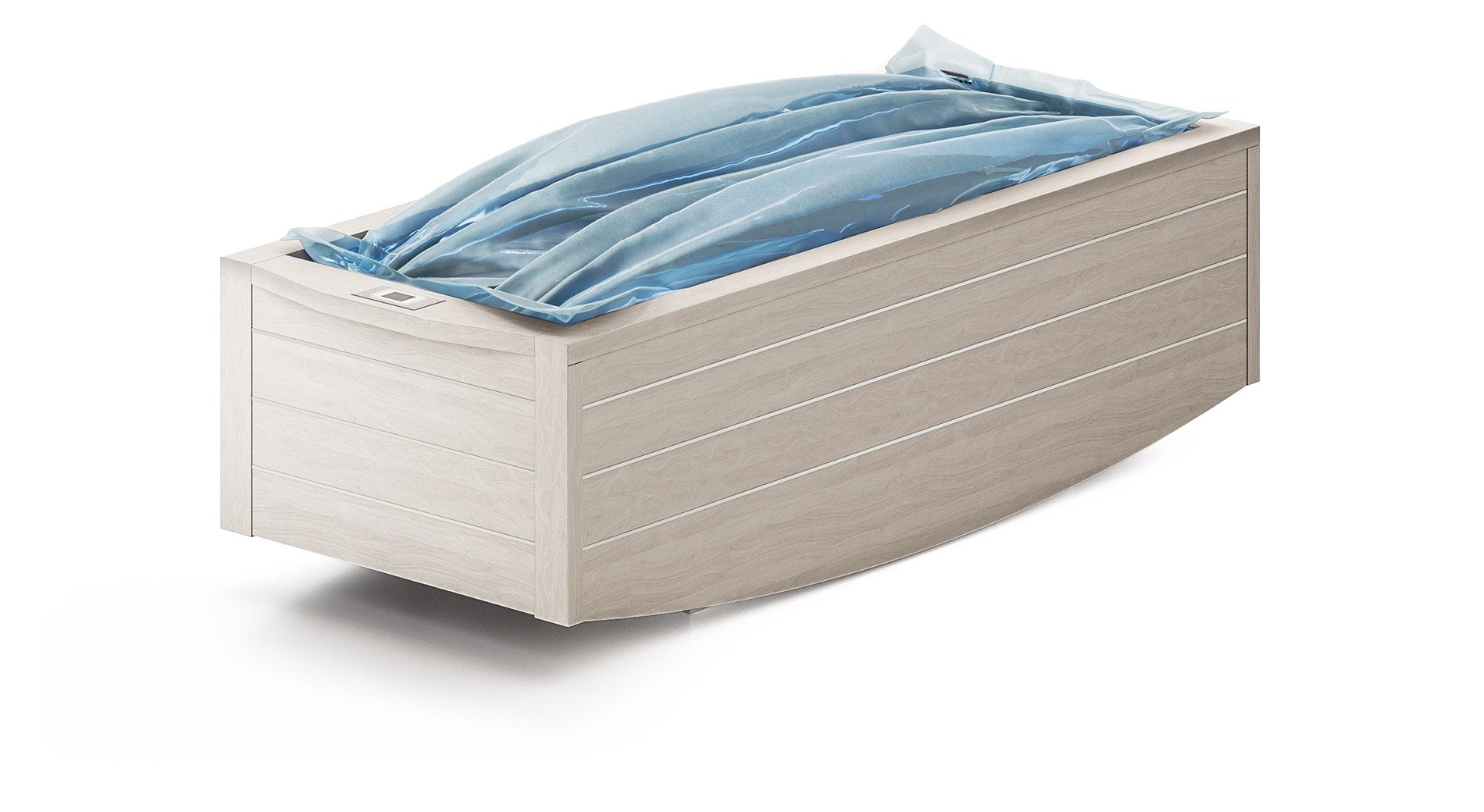 Nuvola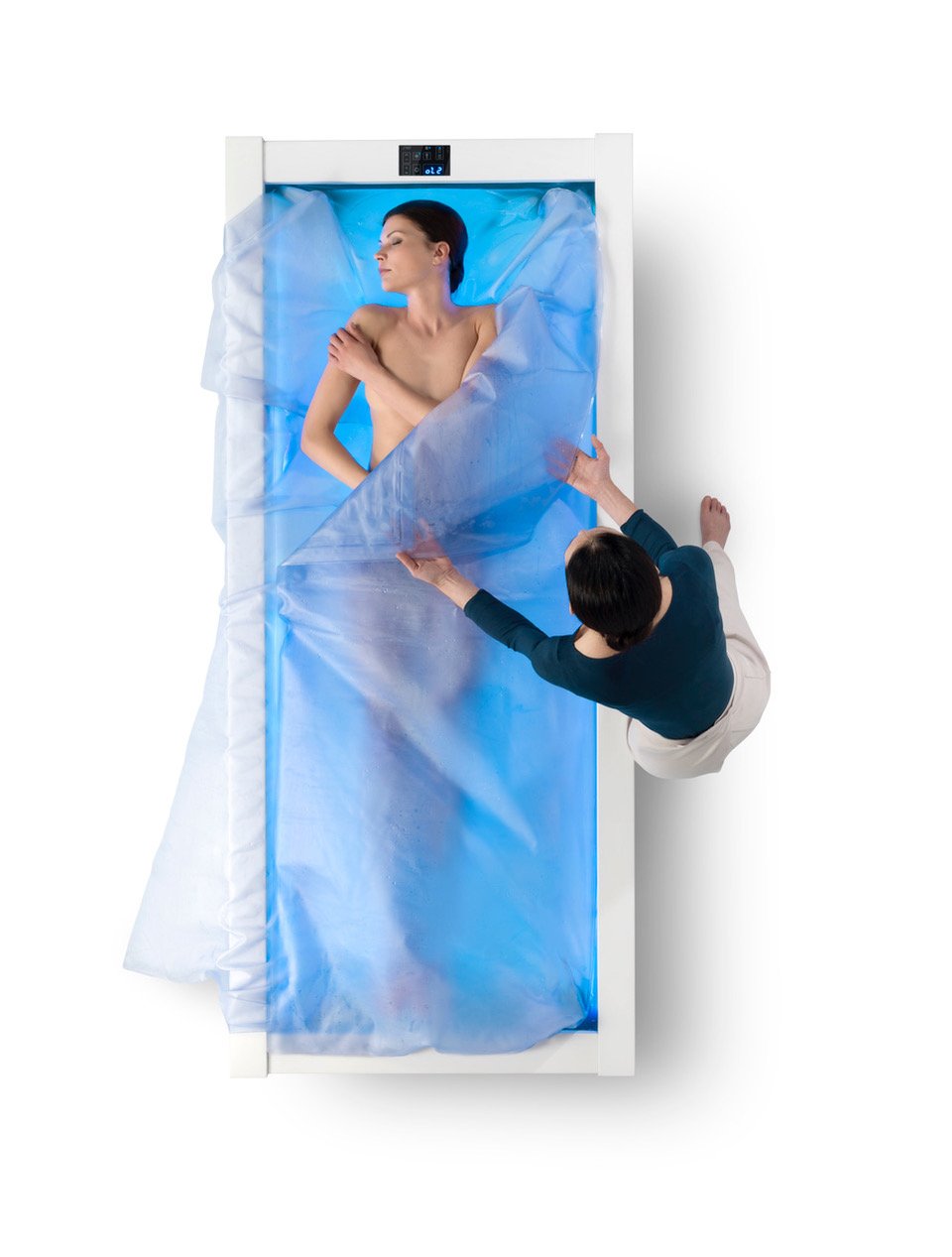 Nuvola and Soffio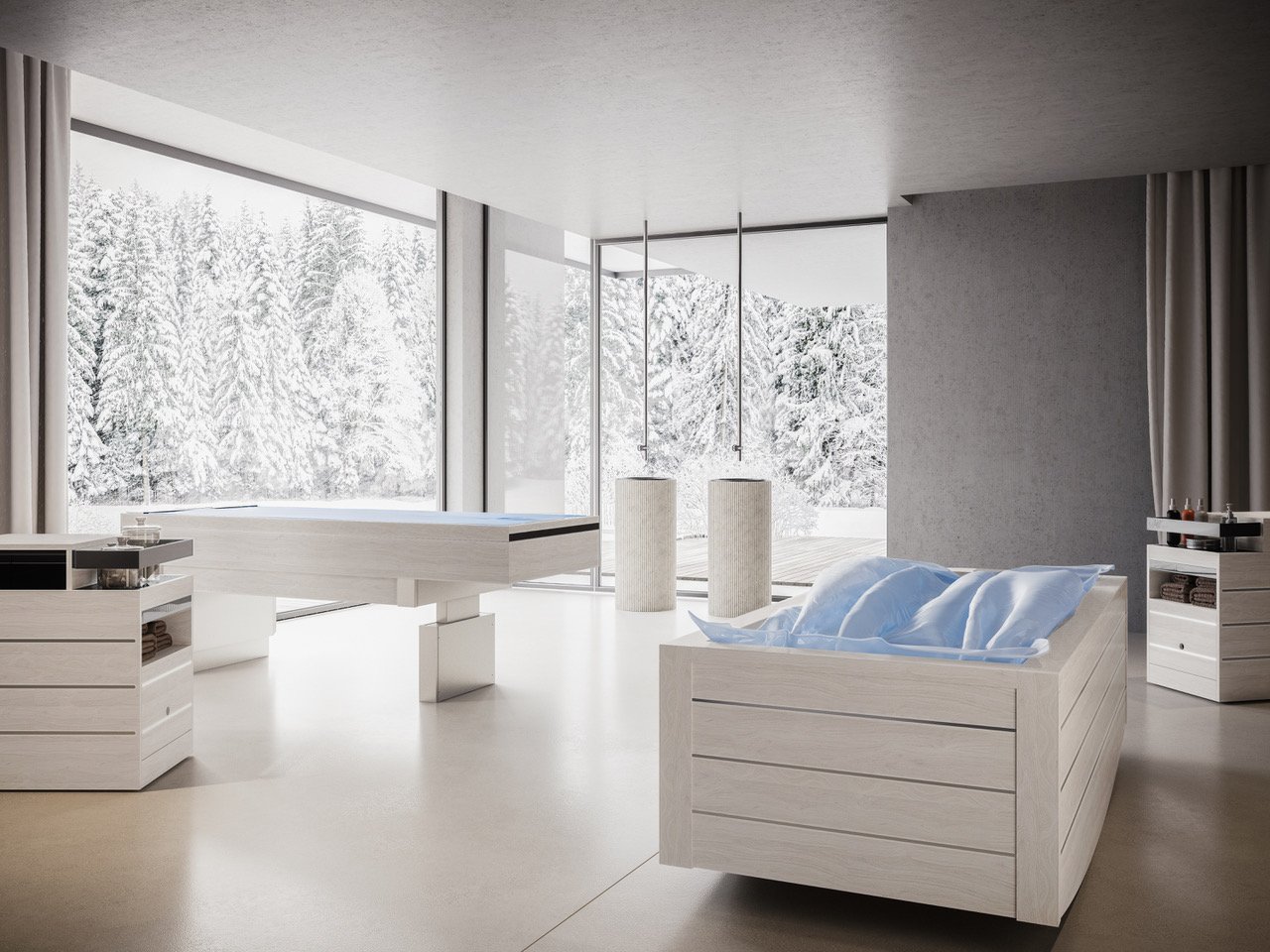 Luxury Nuvola