Soffio
Imagine yourself lying on the shore of a tropical island enjoying a relaxing massage while a warm wave caresses your body… this is Soffio! The absolute wellness on a water mattress.
Heated massage bed with chromotherapy system and electric height adjustment. Every 40 seconds a gentle ripple is created that caresses the body, from the feet to the throat and then slowly returns to the feet. The body remains firm on the mattress, providing excellent contact between the therapist and the client. Color and temperature of the water can be altered.
Soffio requires no special pre-installation, simply replacing common massage beds. Oak structure in 8 different colors with stainless base.
Soffio
Soffio and Nuvola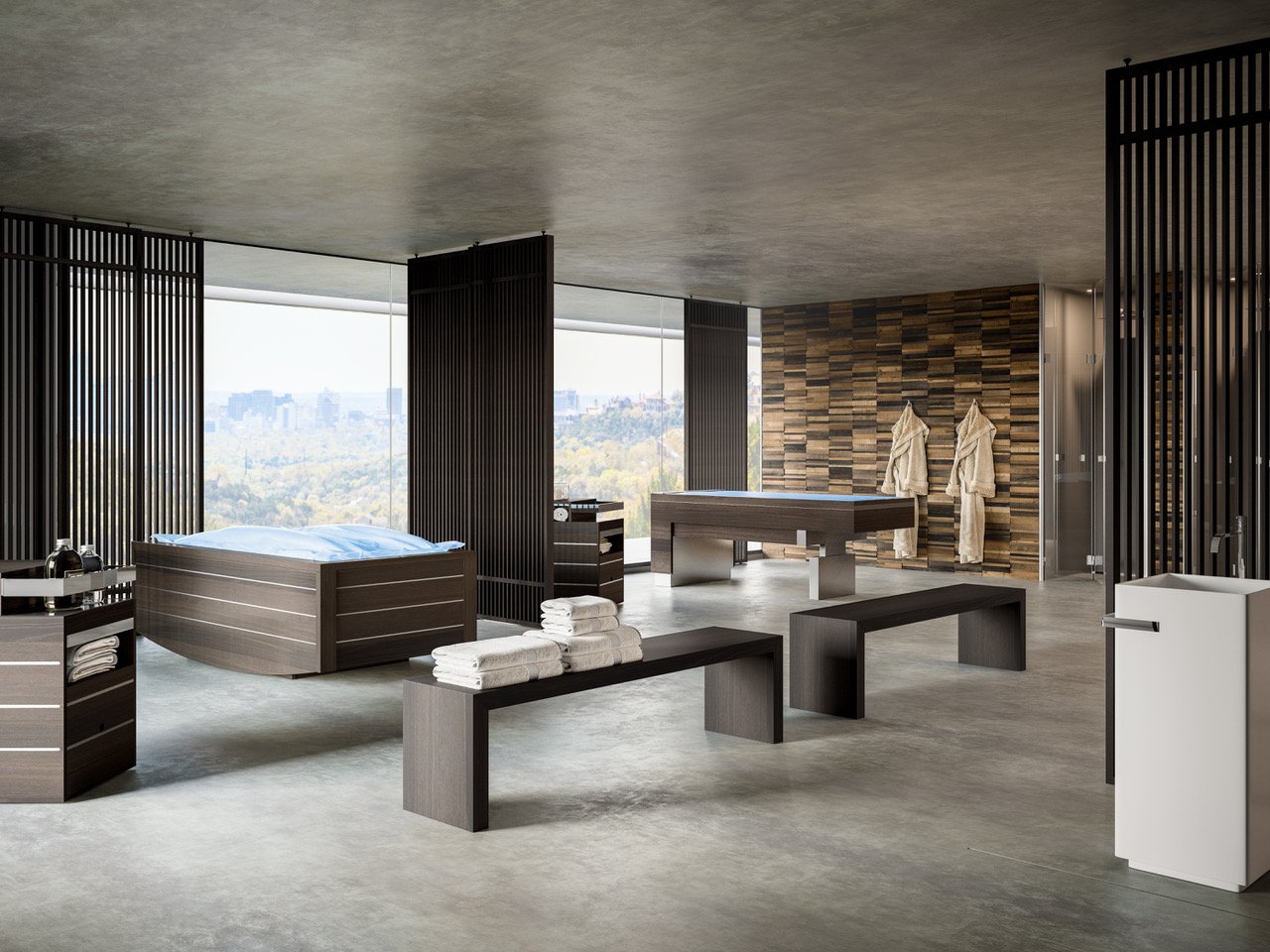 Soffio and Nuvola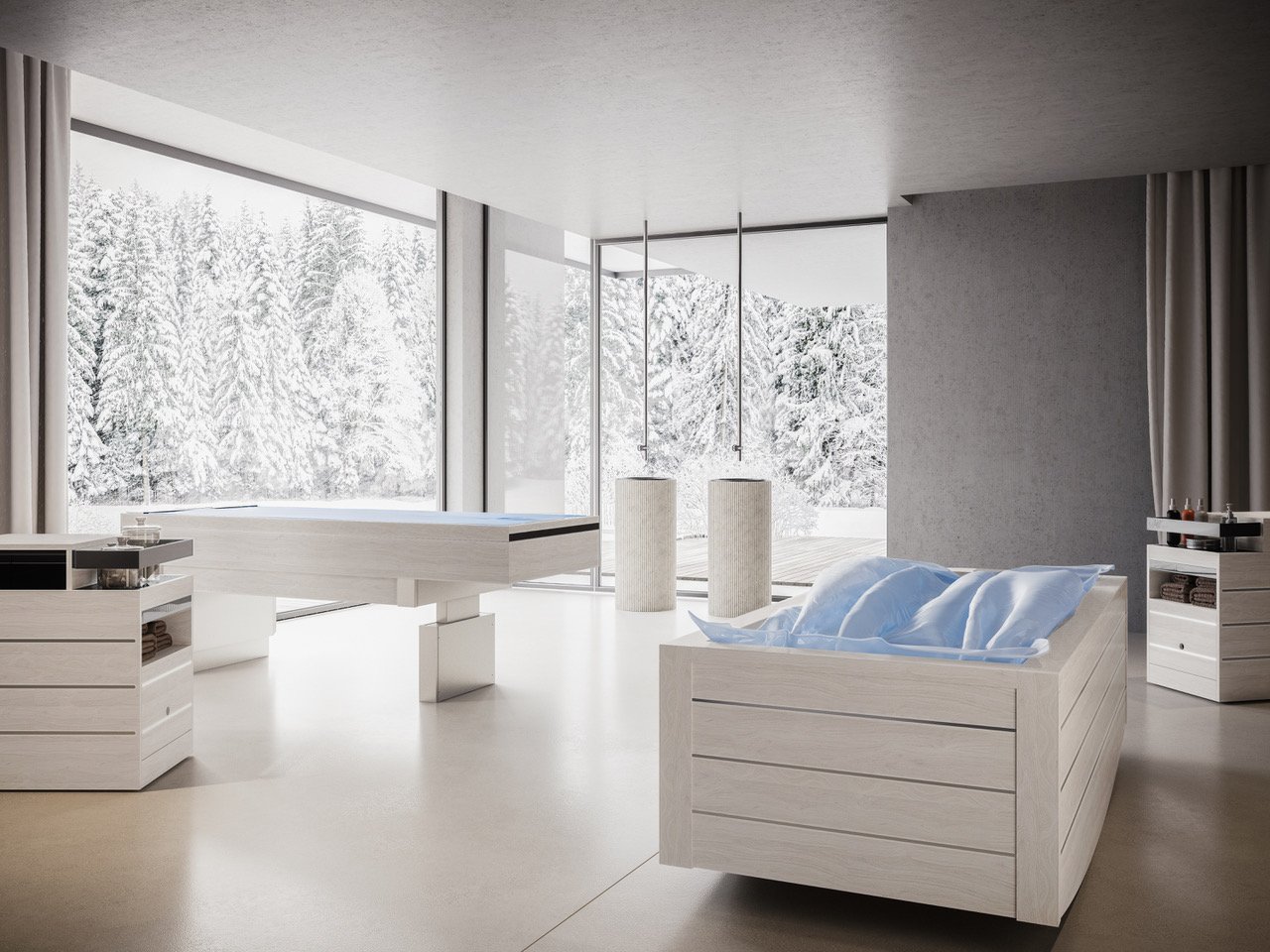 Soffio